Smeafield Coloured Ryeland Sheep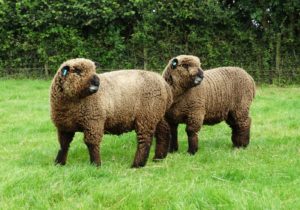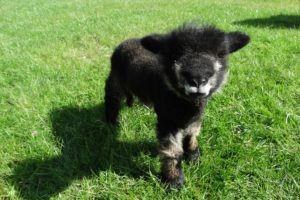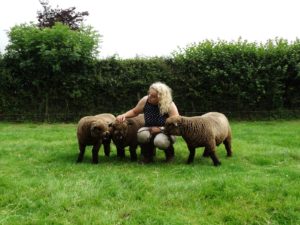 Welcome to our Smeafield Coloured Ryeland Sheep website
Who we are:
Angie & daughter Georgie co-own the flocks of coloured ryeland sheep and cheviots.  Angie has spent most of her life on farms. Her career has been primarily in the equine industry, being stud manager of the biggest Non-Thoroughbred stud in the country for many years where horses were produced from conception to Olympic level.  Angie has studied and taught in agricultural colleges, and with her knowledge and expertise in selective breeding, these transferable skills stand her in a strong position to produce top quality sheep through selective breeding matching the best ram to the best ewes.
Georgie is training to be a Veterinary Surgeon at the Royal Veterinary College.  She loves everything animal related but particularly enjoys the farm/large animal sector.  Georgie gets involved with all aspects of the flock management whenever home, including lambing, vaccinations, foot care, showing and prep, feeding, and poo picking paddocks!
Location:
We live in lovely Devon, mid-way between Dartmoor and Exmoor, near Winkleigh with our nearest town being Okehampton. We are approx 20 mins from A30 Whiddon Down Junction..
Farm Terrain:
Our coloured ryeland sheep flocks graze wonderful pastures that are as near to organic as you can get.  All the paddocks except for one have not had fertiliser on them and are abundant in varieties of grasses and herbs.  The paddocks are sheltered, level and secluded.  Such beautiful natural grazing lends itself to producing the most wonderful healthy, happy and naturally reared stock.
Sales:
Sheep or lambs will be for sale according to availability.
Wool & wool products for sale created from the fleeces belonging to Baaabara, Gale and friends! And also wool in black or white from the North Country Cheviots. Knitted products produced include our signature – 'Chunky Wool Socks'. Find out more here
Meat and meat boxes – quality meat embracing the best qualities of the North (Cheviot) & South (Coloured Ryeland) of the country, add to this the incredible pastures the sheep are grazed on which results in the tastiest and most succulent meat on your fork.
Care & Management:
We pride ourselves in the care and management of our sheep.  They are selectively bred to produce the best quality offspring, and are cared for like family on a daily basis which results in happy and healthy sheep.  All the sheep are vaccinated with Heptavac P, and breeding stock are also vaccinated against Toxoplasmosis and Enzootic abortion.  They are worm sampled regularly and treated when required for worms and liver fluke.  We randomly blood sample to assist with health checks and monitoring of the flock.  Specialised mineral licks from Brinicombes are placed in fields at all times according to season or age of animal so the sheep can self-monitor their correct intake of vitamins and minerals.
Showing:
We will produce and show a selection of our coloured ryeland sheep at the local and county shows each year.  We know that you are never done learning and that there is no such thing as the perfect sheep, so we will constantly strive to do our best to produce the best and learn from those who have many more years of experience.  This will ensure that we keep strengthening our bloodlines, stock quality and overall support of the breeds in our care.
Enquiries:
Genuine enquiries are welcome.  We pride ourselves in the quality and caring production of our sheep and so are very happy to talk to other like minded sheep enthusiasts!
Tel: 01837 682745
Email: angie@smeafieldcolouredryelands.co.uk
Email: angie@smeafieldblackcheviots.co.uk
"Our Sheep are Reared Like Royalty and Cared For Like Family"